Ramsey Grade School Students (PK-5): Fridays are Ramsey Pride Day at RGS!! Remember to wear your orange and black on Fridays! When you wear orange and black your name will be entered into a drawing for a free Ramsey Rams t-shirt! Ram Pride!
Picture Day for RGS, RJHS and RHS will be September 16.

Miles of Smiles will be at school on 9-20-21. This dental exam will count for the required exam for Kindergarten, 2nd, 6th, and 9th grades. Please return all signed consent forms ASAP.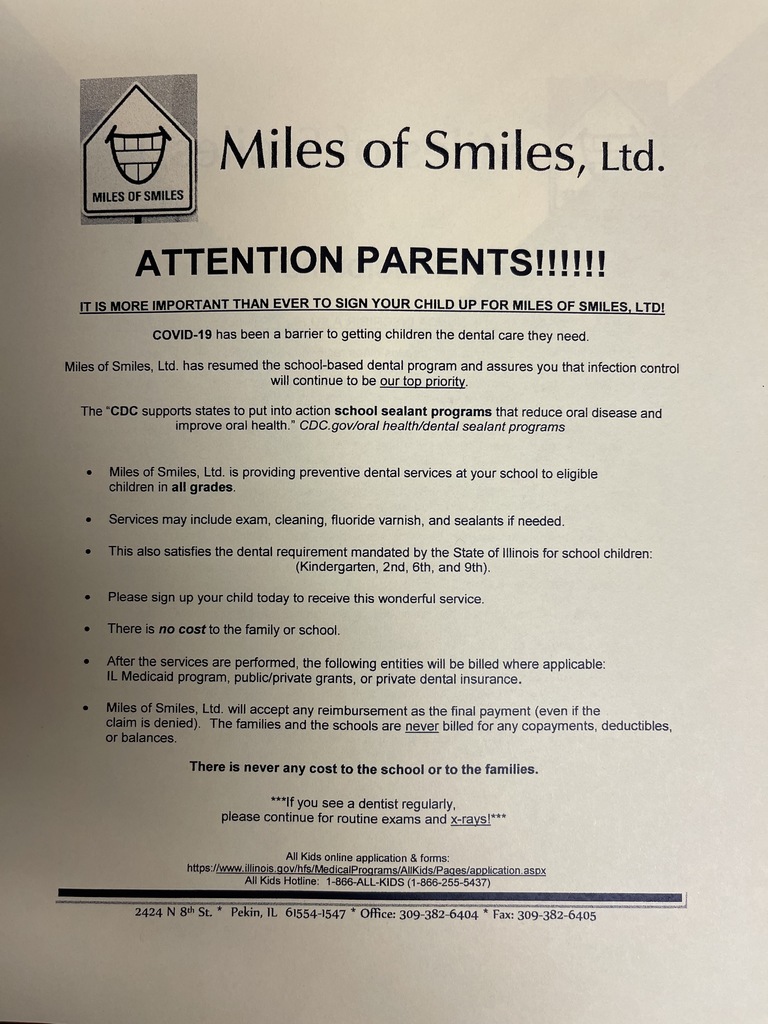 2020/2021 High School Yearbooks are in! Yearbooks are being sent home with students this week. If you are a 2021 Graduate, your Yearbook will be sent home with a sibling, if you have one in the school. If you do not have a sibling in school, please email Mrs. S. Eller about setting something up to come get your Yearbook, or for a way for it to be sent home with another student.

The home JH Softball game scheduled for Thursday 8-26 has been moved to Wednesday 8-25. It is still at 4:30 pm.

The HS Baseball game scheduled for Wednesday, September 8th at Neoga HS at 4:30 pm has been moved to Tuesday, September 7th.

Ramsey's New Staff Mrs. Hicks, Ms. Vohlken, Mr. Johnson, Ms. Rosenberger, and Ms. Yactor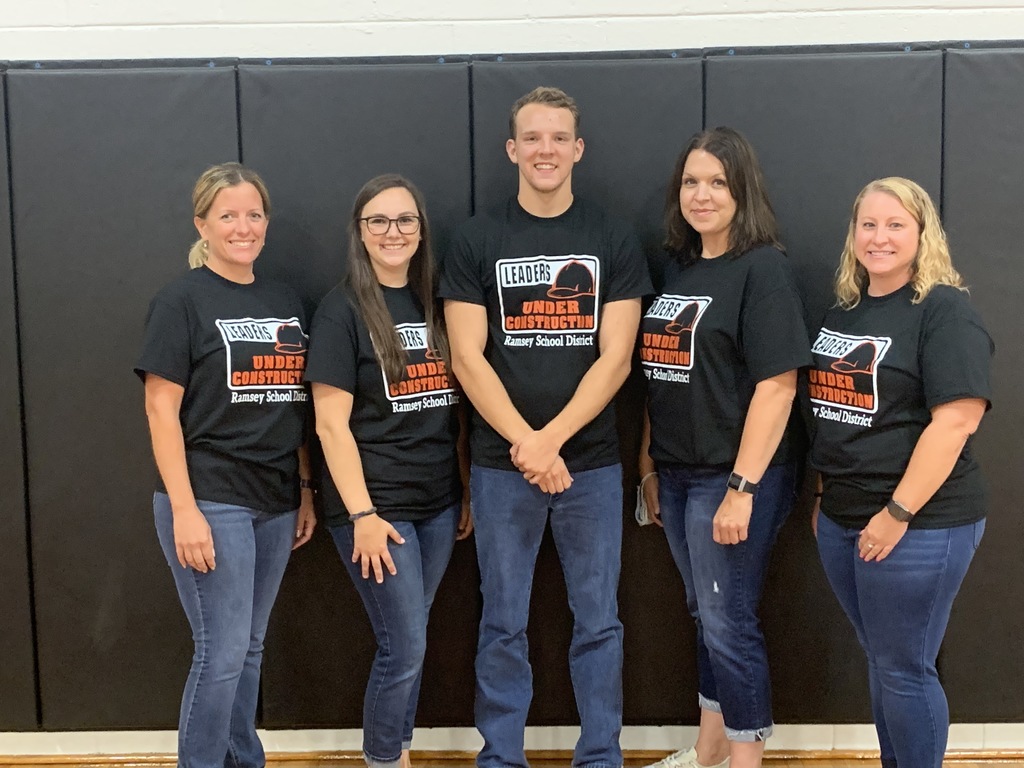 The JH baseball game scheduled for Thursday, August 19th has been moved to Wednesday, August 18th. It is still a 4:30 start time in Ramsey.

Today, Aug. 9, 2021, JH and HS Baseball practice is cancelled due to the weather. The practice for tomorrow, Aug. 10, will be from 8:30-11:30.

Freshman Orientation for the class for 2025 will be next Thursday, Aug. 12 at 6:00 in the High School Gym.

Reminder: Junior High Softball practice begins Tuesday, July 27 from 5:00pm-7:00pm. All players will need a current physical, softball glove, pants to slide in, and plenty of water. There will be a Junior High Softball Parent Meeting on Wednesday, July 28 directly following practice at 7:00pm.

21-22 Registration is July 29th 9:00 am - 6:00 pm in the JH Gym On-line is now open

We are excited to be launching our new website next week! Check back soon for updates!
I hope everyone has a great Summer break!