Ramsey School District is having a Parent/Teacher Advisory Committee Meeting on Thursday, December 1st in the HS Library at 5:30 pm. The Meeting is open to the all parents. The Committee will be discussing possible student handbook changes for the 2023-2024 School Year. If you have any questions about the meeting, please contact your Building Principal or the Superintendent.

Red Cross Blood Drive-Nov. 17 from 2:00-6:00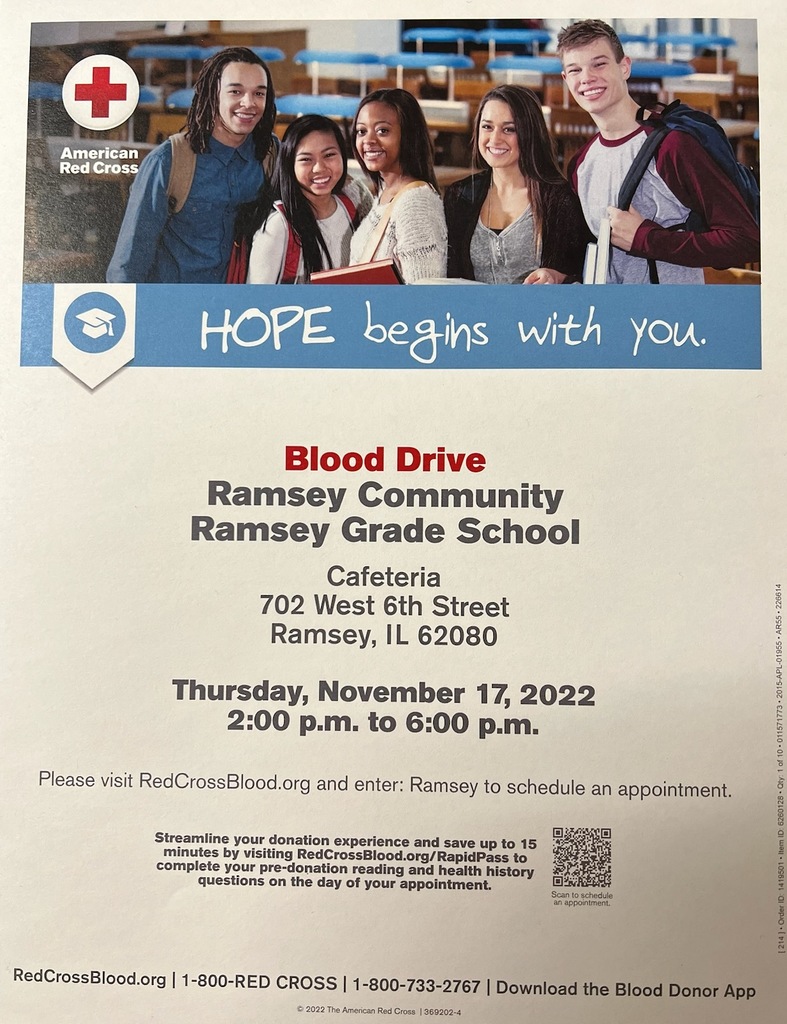 All Seniors and Parents! There will be a FAFSA Completion Night on this Wednesday, November 9th at 6:30pm with an ISAC representative in the HS computer lab. Bring your FSA ID numbers and your tax information to fill out the FAFSA form. If you have any questions please contact the high school.


Ramsey CUSD #204 Open House November 15, 2022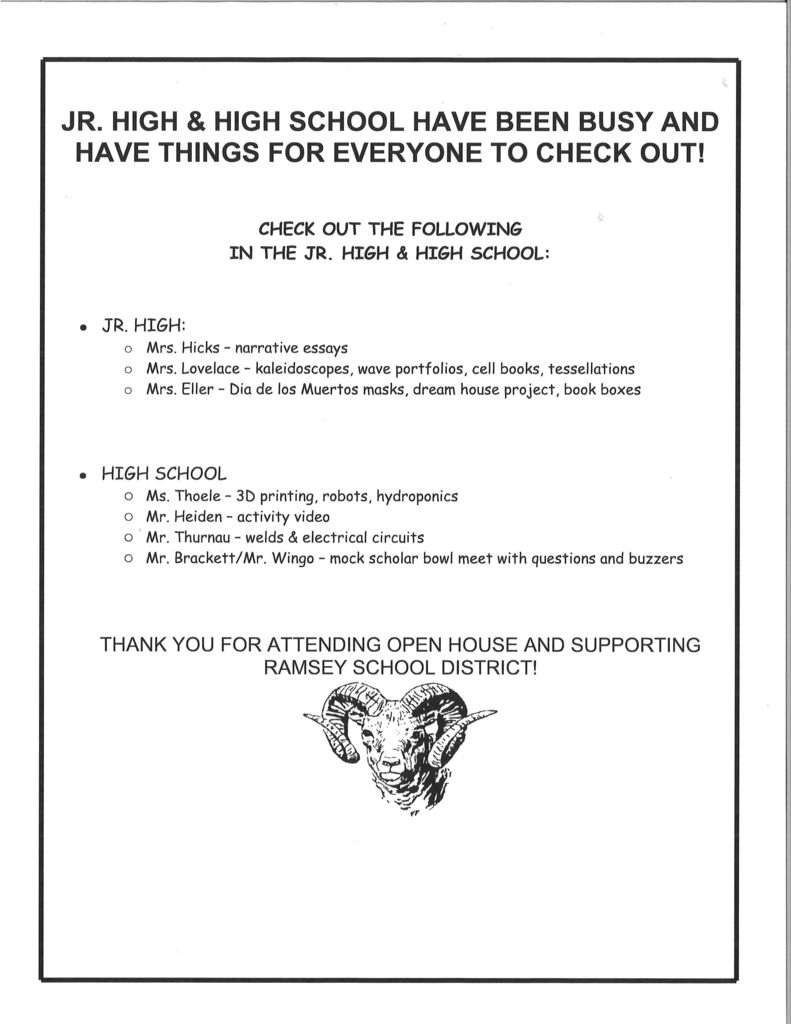 There will be a Mandatory Parent/Athlete Meeting on Nov. 10 at 5:30 in the HS library. This meeting is for those that DID NOT attend the previous meeting for the 22-23 school year. This will cover ALL winter sports.

Today is an 11:15 am dismissal day and there will be no school tomorrow. We will be having Parent/Teacher Conferences. Conference times are: Thursday - 12:00 pm - 6:30 pm Friday - 8:00 am - 12:00 pm

Lunch menu for November.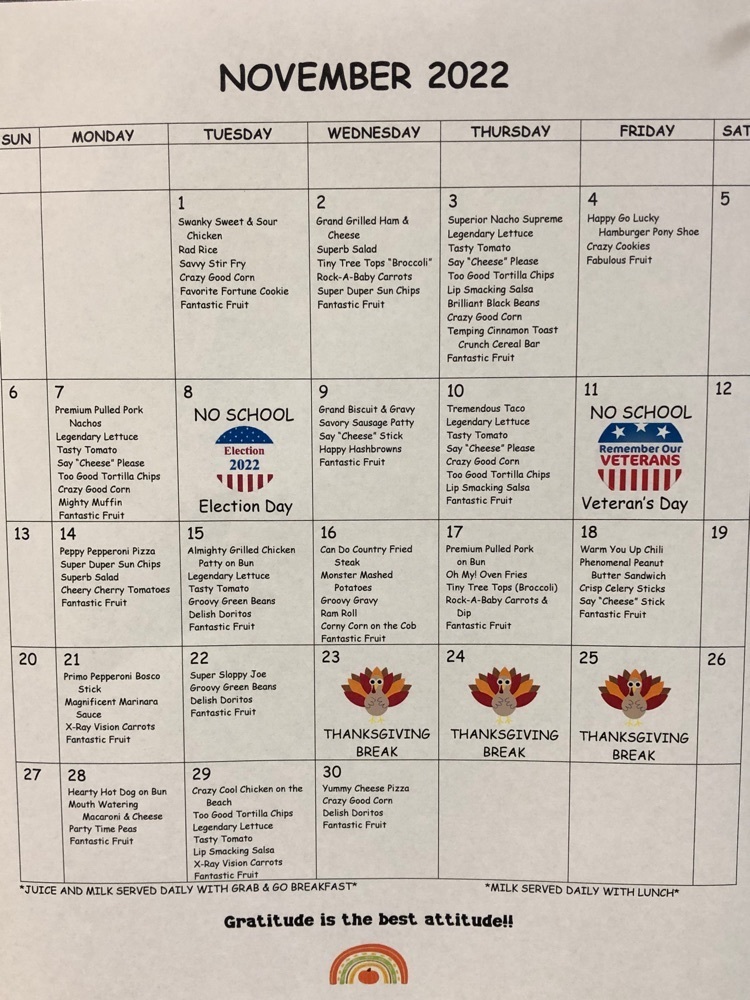 10/19/22--Senior Parents: Tonight is Financial Aid Night from 6:30pm - 8pm in Ms. Mayer's Room. Come learn more about the FAFSA, applying and paying for college!

FFA hosts a Farmer's Meal on Oct. 15, 2022.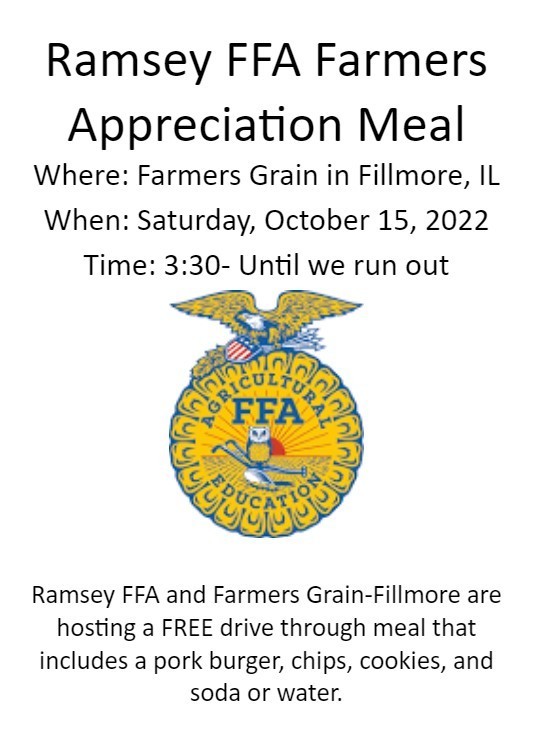 Lunch menu for October.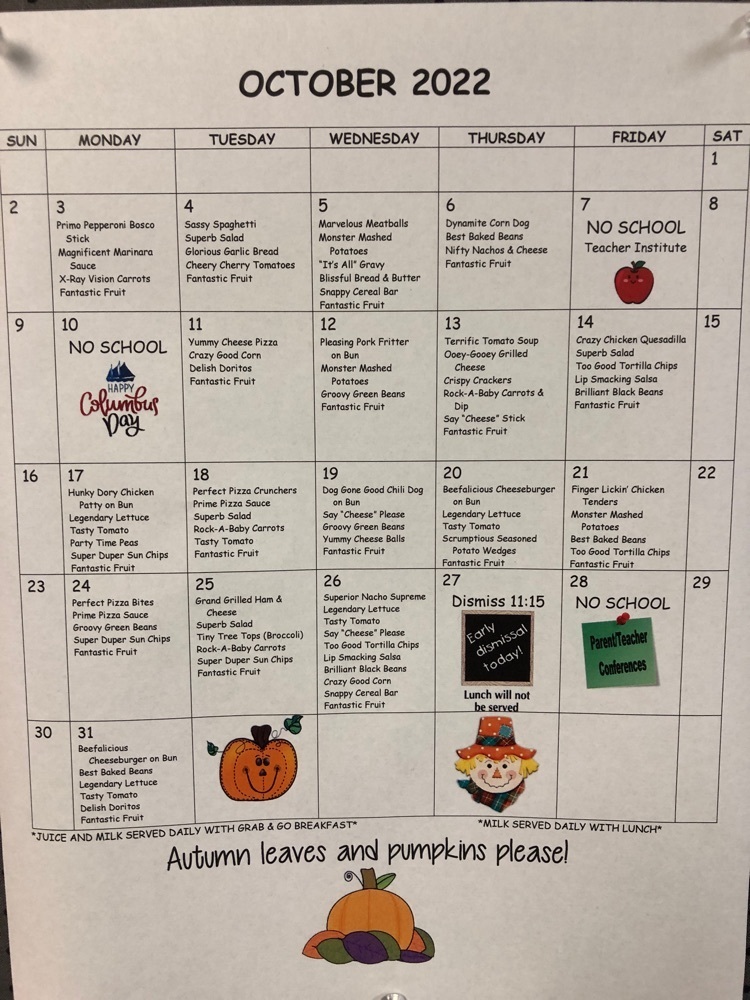 There will be a Sports Booster Meeting this evening, Thursday, Sept. 22 at 7:00pm in the grade school workroom. All are invited to attend.

Sharing some information about the Leader in Me Program. Here is a little bit about Habit #1.

4th Grade Band Night is Wednesday, September 14th and will take place in the Band room. Information and assigned meeting times were sent home Thursday. If you have not yet signed up to be part of the Beginning Band Remind Group, the code is @gf3hhk. If you have any questions, please contact Ms. Hill at 618-423-2010. Thank you!
PICTURE DAY REMINDER: Picture Day for Ramsey School District is tomorrow, Wednesday, September 7, 2022 for all students PK-12 grade.

This is a reminder that Miles of Smiles Dental Program will be in the Ramsey School District on Monday, September 19th and Tuesday, September 20th for those interested in taking advantage of these services. This program also meets the dental requirement mandated by the State of Illinois for children in Kindergarten, 2nd, 6th, and 9th grade. If you need another form or have any questions please let us know.