Junior Parents There is a Post Prom Planning Meeting on 10/25/21 at 6:00 pm in the HS Library.
November lunch menu
Red Ribbon Week is next week, October 25-29. In the picture with this post are the dress up days for the GRADE SCHOOL. The Jr. High and High School will have dress up days as well, but they are different than the grade school.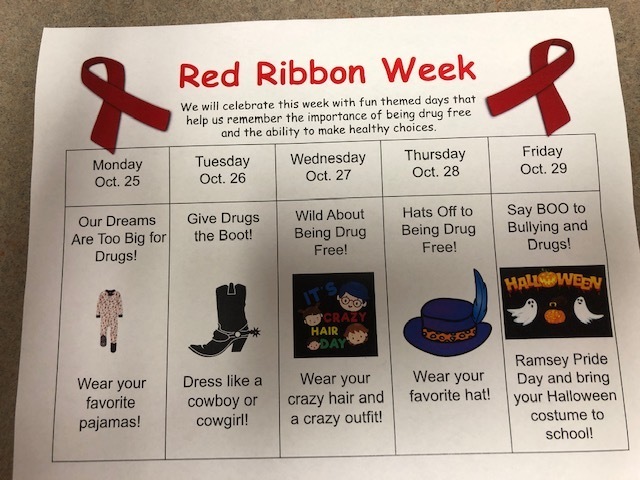 On Wednesday, 10/20/21, the book fair will be open for all families from 3:30-5:00 pm in the Grade School library. The book fair will also be open during P/T conference. Please take some time to browse through the book fair before or after your conference with your child's teacher.
The RGS (K-5) fundraiser starts today! We are selling tickets for a chance to win 1/2 a processed hog (we will pay for regular processing costs; special processing requests will be at winner's expense). Two winners will each receive 1/2 hog. Each RGS family will receive 5 tickets to sell. If you have more than one student at RGS, tickets will go home with the oldest child. As stated on the ticket, prices are $10.00 each or 3 for $20.00. We will draw on Tuesday, November 16 (need not be present to win). If you need more tickets, please let your child's teacher know or call Julie in the office at 618-423-2010. Please return sold entries, money collected, and any unsold tickets to the school by 11/10/21. If we reach our goal of selling 500 tickets, we will have a movie day! Thank you for supporting RGS!

Oct. 15, 2021--Food For All has been delivered to the school and our FFA members will be ready to serve you when you arrive between 5:00-7:00 this evening at the back of the Ag Building. Come early! It is first come first serve and is available to EVERYONE!


We will be dismissing at noon today due to the power outage. If you have any questions please send a Remind message to your teachers or contact me at 618-267-5079


Food For All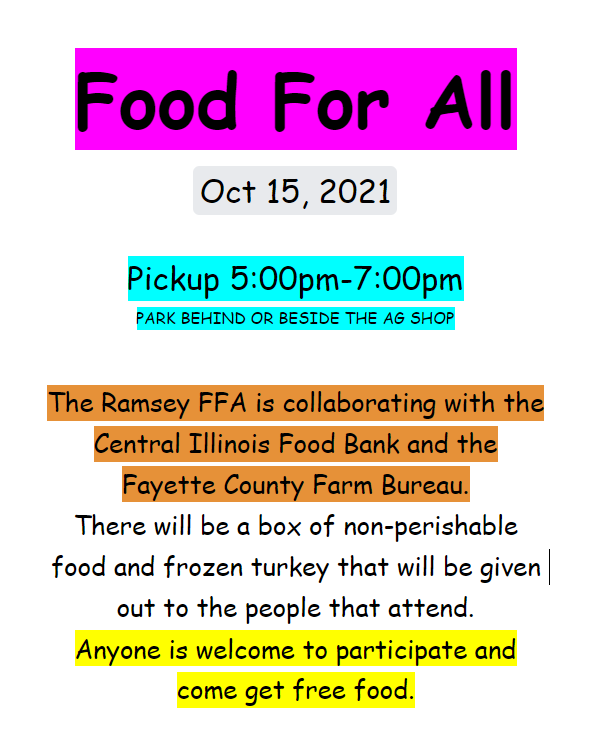 This week is Homecoming Week! All students PreK-12 are invited to join in the fun dress up days that the High School has planned! Monday - No School Tuesday - Pajama Day Wednesday - Decade Day Thursday - Meme Day Friday - Class Color Day


No School on Friday, October 8th for a Teacher Institute Day. No School on Monday, October 11th for observance of Columbus Day. Have a great weekend!

The Class of 2025 is having a Take and Bake Fundraiser. If you would like to purchase a set of meals please ask your favorite freshman or contact the school. Thank you for your support!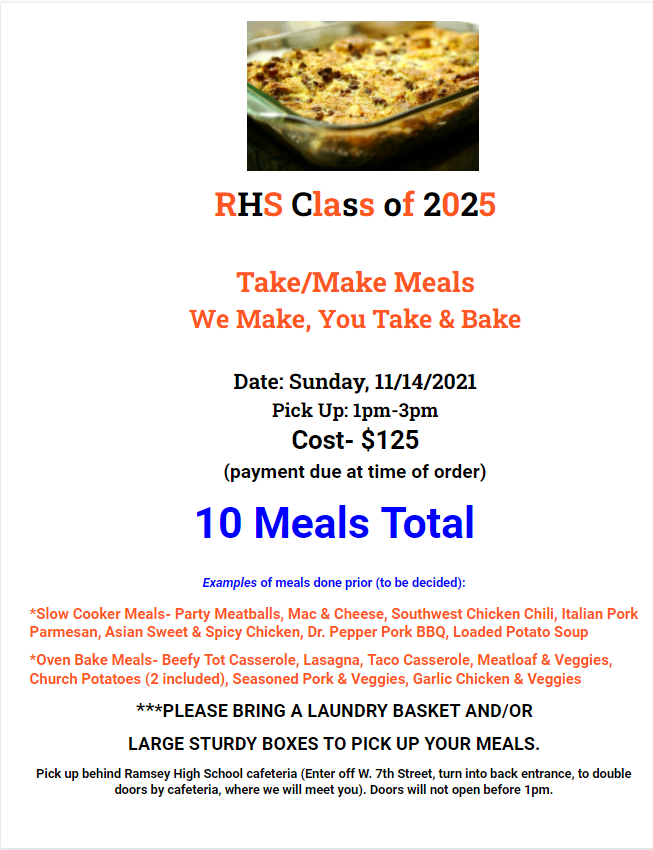 Junior Parents There is a Post Prom Planning Meeting on 10/4/21 at 6:00 pm in the HS Library.
There will be a CAPSS meeting on Tuesday, October 5, at 5:30 in the grade school lounge. Come get involved!

RHS Students making soap in Science Club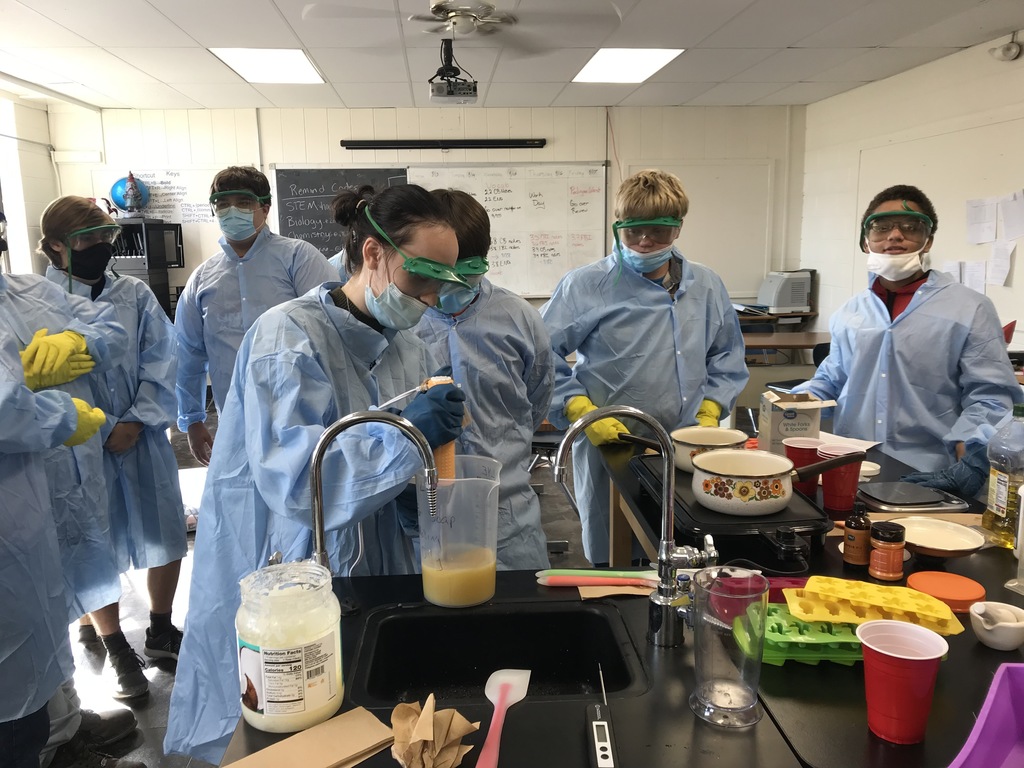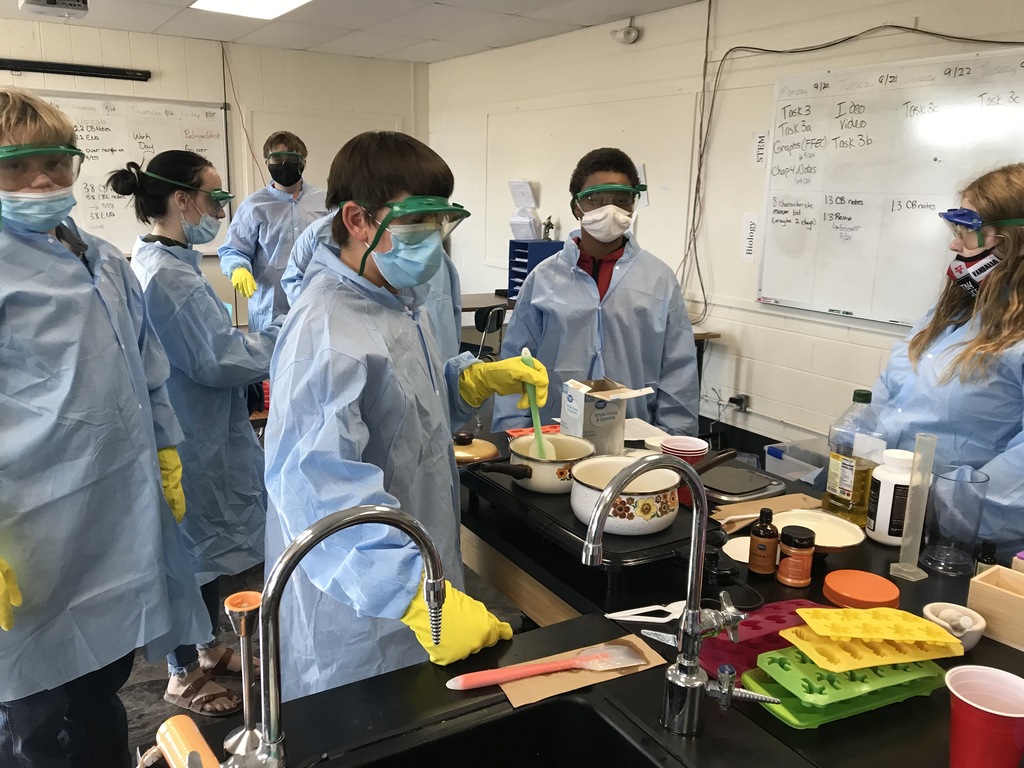 The Ramsey Grade School Christmas program for grades Kindergarten thru 4th grade will be held on Friday, December 10, at 9:30 a.m.

Tonight's HS Volleyball Game has been moved to October 14, 2021. There is no practice tonight!
October menu